the new iPad Air was released in mid-september with the first A14 bionic chip. Now, the new iPhone 12 series has been unveiled, also with a standard A14 chip. Both products are equipped with A14 chip. Is there any difference between the two products? On October 16, software developer Antutu revealed the performance of the new iPad Air, which also runs on the A14 chip, and showed that it performs better than the iPhone 12.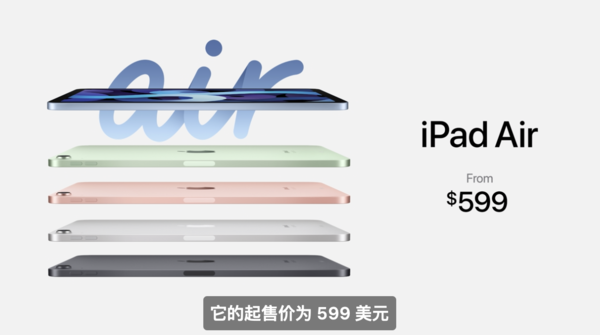 the new Air
on October 16, an tutu found a device model of iPad 13 and 1 in the background, whose real identity should be a brand new iPad Air. It USES 4GB+256GB of storage, runs on an A14 processor and runs the iPadOS 14.0.1 system. In terms of running score, the highest score of Ann Tutu according to the new iPad Air is 660038 points, among which the CPU score is 183817 points, GPU score is 261927 points, MEM score is 117,268 points and UX score is 97026 points.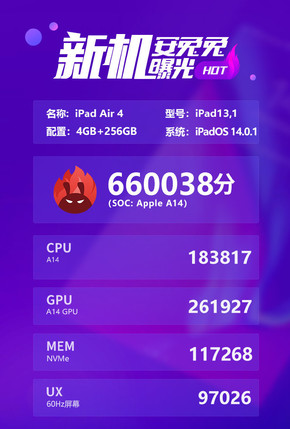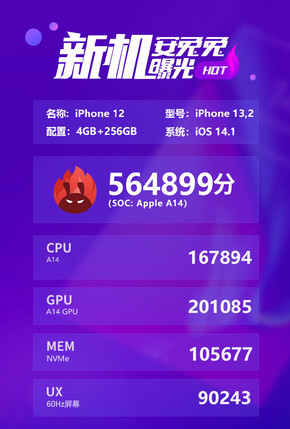 the Air with the iPhone new 12 Ann rabbit rabbit run points
, according to previous statistics, the highest score of iPhone 12 is 564,899 points, CPU 167,894 points, GPU 201085 points, MEM score 105677, UX score 90243 points. Compared with the iPhone 12, which also has an A14 chip and the same memory configuration, the new iPad Air has an advantage in all data aspects: the CPU is 9.5% ahead and the GPU 30% ahead.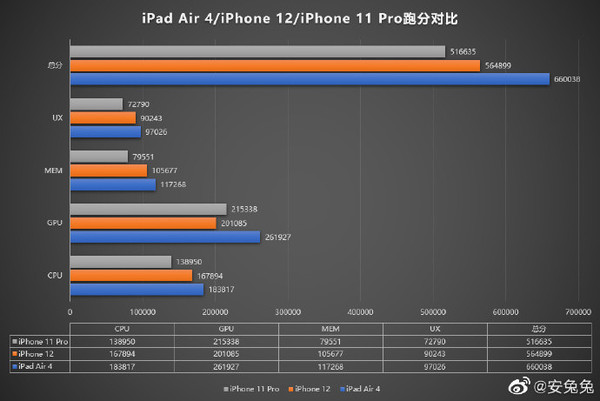 the new Air/iPhone 12 / iPhone 11 Pro running points compared to
The iPhone 12's multiple reasons for battery capacity and heat dissipation may limit the performance of the A14 processor, antutu speculated. The new iPad Air, on the other hand, has a higher battery capacity and theoretically better heat dissipation than the iPhone 12, so the A14 processor runs more stably and gives full play to its due strength.