original title: rising demand for flu vaccine in the northern hemisphere, South Korea's 15 deaths after vaccination scare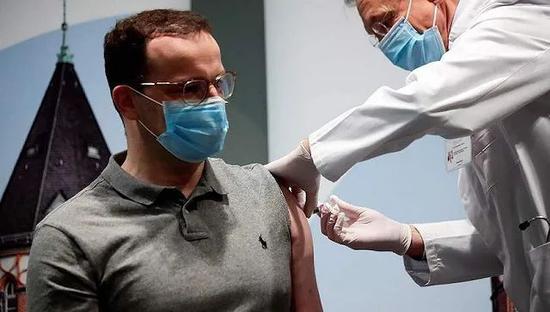 image: visual China
"the covid-19 outbreak is still unfolding, and the influenza season in the northern hemisphere begins again. Vaccines are the best way to reduce the risk of infection, but news of multiple deaths from South Korea has raised concerns about flu vaccines.
In South Korea, 15 people, ranging in age from 17 to 70, have died after receiving the vaccine since Saturday, media reported Wednesday. Two of them may have suffered anaphylactic shock after receiving the vaccine.
south Korean authorities are investigating the incident. Chung Yeon-kyung, director of the Agency for Disease Management, said it was not clear whether there was a direct cause-and-effect relationship between the phenomenon and vaccination. Given the low proportion of serious adverse reactions caused by specific vaccines, it is too early to call a halt.
A total of 25 people in South Korea have died from flu shots since 2009 until 16 this month, with only one death directly linked to the vaccine, officials said.
So far 13 million people have been vaccinated against the flu in South Korea, and 350 adverse reactions have been reported, most with mild symptoms. The government plans to vaccinate 30 million people this flu season, up 20 percent from last year.
Although the safety of influenza vaccines has been demonstrated over the past few decades, the "vaccine hesitancy" that ranks among the world's top 10 health threats still exists, especially in western societies. Many people mistakenly believe that the flu vaccine has a limited effect and may even infect people with the flu virus, so they refuse to take it.
In an August survey by the national infectious diseases foundation, 59 percent of respondents said they planned to get a flu shot, 28 percent of them driven by the covid-19 outbreak. That is still well below the 70 per cent target set by the US Centres for Disease Control and Prevention.
in the current covid-19 vaccine has not been officially promoted, influenza vaccine is still a key weapon in the prevention and control of covid-19. Richard Fauci, director of the National Institute of Allergy and Infectious Diseases, has warned that the combination of influenza and coVID-19 will greatly strain the health care system and complicate the situation as we enter the fall and winter holidays. He himself got the first shot at the end of last month.
Last year, 400, 000 people were hospitalized with flu and 22, 000 died, according to the centers for disease control and prevention. In addition, similar symptoms of influenza and COVID-19 will make isolation, detection and diagnosis more difficult. Flu vaccines reduce the risk of hospitalization by 40 to 60 percent, according to the CDC.
> in the week ending October 9, more than 139 million doses of flu vaccine were administered nationwide. The number of doses administered in the United States last year was 174.5 million, less than 50% coverage.
The Associated Press estimates that there will be 194 million to 198 million doses of flu vaccine available in the United States this year, roughly enough to meet demand based on previous years' vaccinations. But some pharmacies and clinics in Georgia, New York, Massachusetts, Minnesota and other states have been running low on the vaccine since September.
The French drug company Sanofi Pasteur will provide 250 million doses of the vaccine worldwide this year, 80 million of which will go to the United States. Sanofi is still studying the possibility of supplying an additional batch of vaccine in the face of high demand this year.
since last month, more than one European country has called for people to receive flu shots actively, especially the elderly, pregnant women, health workers and other high-risk groups, and started to make preparations to guarantee stocks.
Germany, France, Italy and Spain have all ordered far more vaccines this year than in previous years. Germany normally buys about 18 to 19 million doses of vaccine each year, but this year it has increased to about 26 million doses. French vaccine orders are also 30% higher than in previous years.
Italy has cut the threshold for free vaccination from 65 to 60 years and is in talks with vaccine manufacturers to expand production.
In the UK, people aged over 65, pregnant women and other high-risk groups get a free flu vaccine every year, and this year it was extended to those aged over 50. The Department of Health estimates that half the population will need the vaccine on order this year, but many areas are running out of supplies because the vaccine will have to be delivered in batches. Waiting lists for vaccinations in some pharmacies in England have been arranged until December.
In an effort to ensure that high-risk groups were the first to receive the vaccine, Northern Ireland announced it would suspend vaccination for people under 65 until stocks were replenished.
A covid-19 containment package that includes wearing masks, washing hands, avoiding crowds and maintaining social distance is equally effective, and with vaccination coverage expanded, this flu season may also be easier to control than previous years. The southern hemisphere, which has just come out of winter, is a case in point, with countries such as South Africa, Australia, Argentina and Chile all managing to avoid severe flu outbreaks.
The next few months will be challenging as businesses and schools across the northern hemisphere shift their focus to restarting their economies.