original title: us think tank: India cannot replace China's export status to the us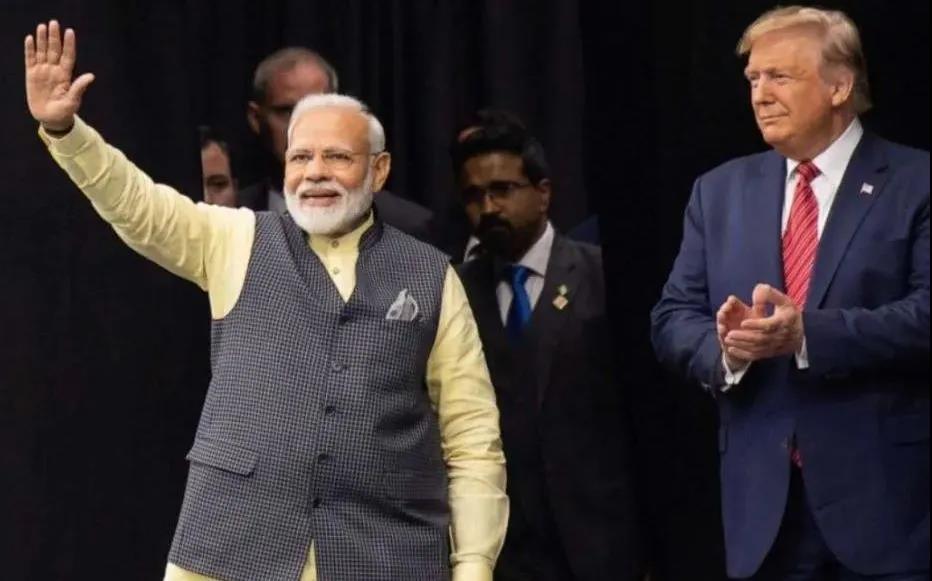 bring image: the Beijing news network
recently, the peterson institute for international economics released A research report called "A Wary Partnership: the Future of us-india Economic Relation."
The report says economic relations between the two countries are still lagging behind the political ties that have steadily improved since the 1980s. India should speed up trade liberalization, abandon trade protectionism and work with countries around the world to jointly tackle global challenges, the report said.
India failed to take advantage of the export space freed up by China
> the report begins by pointing out that China has indeed freed up some export space for labour-intensive industries in recent years, but India has failed to take advantage of this opportunity.
The report said China's share of the international market in some manufacturing sectors had fallen in recent years, including footwear (down 7.5 percentage points from a 40 per cent peak), clothing (down 5.8 percentage points from a 38 per cent peak) and leather (down 3.6 percentage points from a 34 per cent peak). It can be seen that the global market share of some labor-intensive industries in China has fallen sharply.
but the report says India is not the biggest beneficiary of this trend. In labour-intensive industries such as footwear, clothing and leather, Vietnam has taken up most of the space vacated by China. In clothing, India also faces competition from Bangladesh.
the report says there are two reasons for this result. First, after the global financial crisis, the growth rate of India's economy in global market share fell sharply, and export growth slowed down.
Second, even before the global financial crisis, labour-intensive sectors such as clothing and footwear did poorly. The pearl and gem industries account for most of India's overall export share. Remove the pearls and gems and India's global market share growth in low-skilled manufactured goods would fall by 6 percentage points.
Chinese and Indian exports to the us have systematic differences
The report then assesses whether India has the potential to replace China in exporting goods to the United States under current conditions.
the report argues that India's exports to the us are systematically different from those of China, and that this does not help India gain an edge in cross-border supply chains. Although there has been a domestic push since 2014 for a "Make in India" movement to reform and develop Manufacturing capacity in India by lowering barriers to foreign investment and introducing regulation, foreign investment flows to India have grown slowly.
The us has raised tariffs on some Chinese products in the us-china trade war, but India is hardly benefiting from it either. Because compared with India, China's exports are more concentrated in industries closely related to global value chains and foreign-invested enterprises. These differences in trade patterns reflect differences in the size and composition of foreign direct investment (FDI) in the two countries. India has steadily reduced barriers to foreign investment, but it is not fully integrated into global supply chains.
U.S. investment in India is more in services, especially information, telecommunications and other high-tech sectors, than manufacturing. So while the trade war between China and the US presents opportunities for India, it is not yet ready to displace China in the US supply chain. The expansion of Manufacturing in India is also being challenged by the contraction of global trade and supply chains caused by coVID-19.
the level of us-india trade will be improved
The report then USES a "Gravity Model" to analyse the prospects for trade between the two countries.
The study found that India's imports of goods from the us were far lower than expected. In contrast, the US imports services from India, particularly in information technology and telecommunications, are much higher than models predict. Based on the results of the model, the report estimates that India is likely to increase trade in goods with the United States.
Influenced by the early protectionism of the independence movement, India erected a large number of trade barriers. Not only does India impose tariffs, it often applies for trade remedies (such as anti-dumping and countervailing duties permitted by the World Trade Organisation).
India also imposes price controls on agricultural and medical products, as well as export subsidies that require recipients to use domestic rather than imported goods.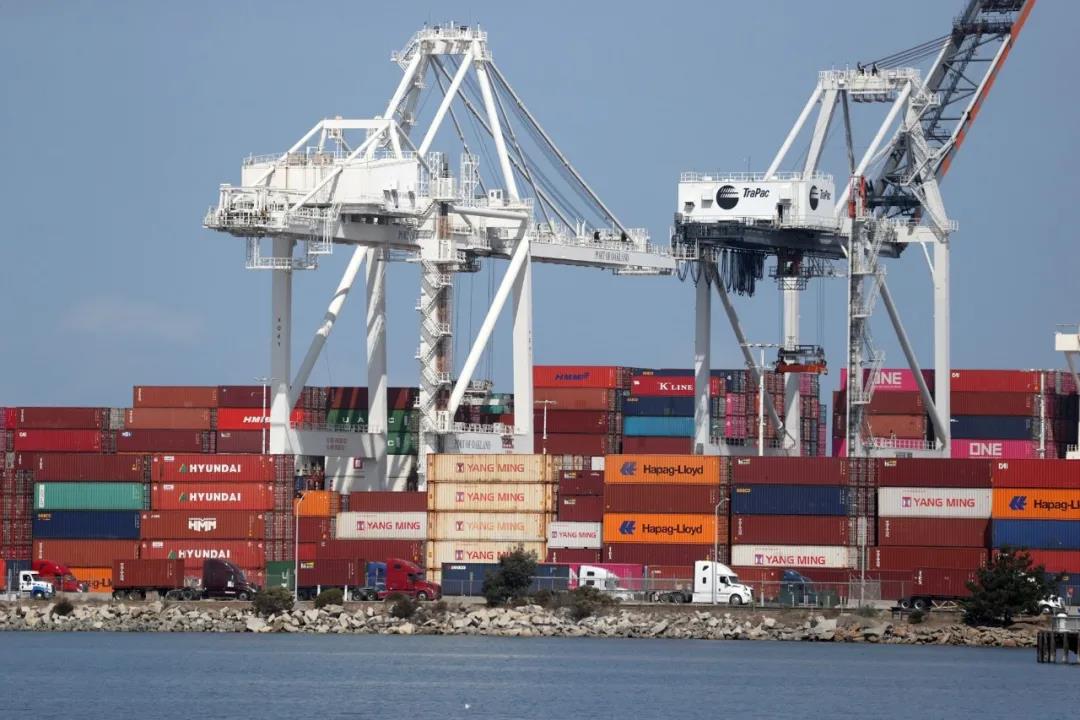 bring graphic has nothing to do; Photo: Beijing news
Such barriers raise costs for Indian farmers, manufacturers and service providers, undermine the competitiveness of their exports and harm the global trading environment. These trade barriers have been a major source of trade friction between the United States and India.
In recent years, India has embarked on a campaign to remove trade barriers and improve its competitiveness in global trade. For example, to improve its cross-border trade by setting up easy customs clearance procedures, upgrading port infrastructure and improving electronic submissions. With the gradual removal of trade barriers, the report says, the level of TRADE between the US and India will increase.
However, the report also acknowledges that it will not be easy for India to take further trade liberalization measures in the current environment of us-inspired protectionism.
India's trade negotiation strategy has reached a dead end
The report also says India's performance in international trade negotiations over the past two decades shows that the government remains committed to "import substitution" policies. This runs counter to negotiations for a comprehensive free trade agreement.
India's economic stimulus measures in response to the covid-19 outbreak have relied too heavily on trade protectionism. India's trading partners are now increasingly questioning whether unilateral tariff preferences and exemptions should continue to be granted to India.
Back in the days of gatt, India was a free-rider. India supports the introduction of discriminatory treatment provisions in international trade agreements to make it easier for Indian exports to enter foreign markets. India, however, refuses to make reciprocal concessions on foreign goods. India has postponed the liberalization of tariffs and quantitative restrictions on trade and maintained discriminatory rules in favour of domestic industry.
Although India has actively participated in trade liberalization negotiations in recent years, its achievements have been limited. For example, the India-ASEAN Free Trade Agreement on services and investment, which aims to improve market access for services, has agreed on very few reforms.
Over the past decade, India has also actively negotiated free trade agreements with Canada, the European Union, Australia and New Zealand. These negotiations cover a broader range of topics, including services, investment, government procurement, intellectual property and competition policy. However, the talks have been stalled by domestic opposition in India.
India
under sino-us relations
the report argues that China, the us and India form a special "triangle". This relationship has become an uncertain factor in international politics. To create a new balance and ease tensions, the three countries need to be both close and distant.
India, for example, is both hostile and dependent on China. On the one hand, India feels threatened by China's rapid growth. India has refused to join the Chinese "One Belt And One Road" initiative, and has had several border conflicts with China, which have crushed the market share of Chinese mobile applications in India. India, on the other hand, relies on Chinese imports to participate in global manufacturing supply chains, particularly in the production of generic drugs.
Meanwhile, the us-india relationship is also facing difficulties. In return for His visit to Houston, US President Donald Trump visited India in late February 2020. However, economic cooperation between the two countries broke down during the visit.
The two countries could not even reach a limited agreement on tariffs and investment, leaving instead a series of escalating trade barriers and endless recriminations.
< CMS - p style = "font - L" > & have spent