on October 7, the company officially time shift the autumn second conference, self dubs "really fast, and want to see", but it was also because of this conference, caused a lot of netizens for discussion, after the first fall in mid-september conference again see a lot of people to Watch, Apple "become the protagonist of a Apple conference watches with what?"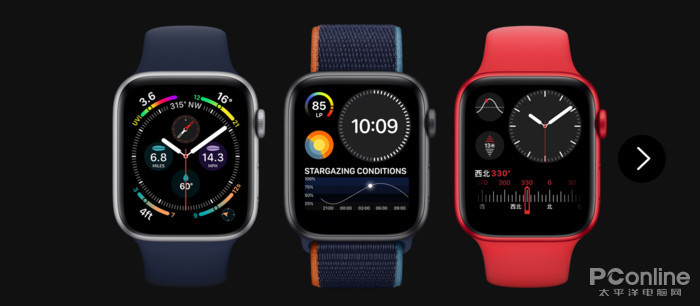 Apple Watch shipped nearly 100 million
as early as the first appearance of Apple Watch1 in 2014. Although the watch was widely recognized by the technology circle, the watch industry was not so optimistic about this wearable smart product, believing that it could not challenge the position of Swiss watches in the industry.
but unlike traditional mechanical watches, smartwatches are extremely playable and ideal for those who want the ultimate in technology. We all know what happened after that. Not only Apple, but also Huawei, Samsung, Xiaomi and other brands have successively launched their own smartwatch products and continuously enriched their product lines. While Apple Watch, which has always been the leader, has not changed much in appearance, but has been constantly adjusted and optimized in terms of configuration, functions and gameplay.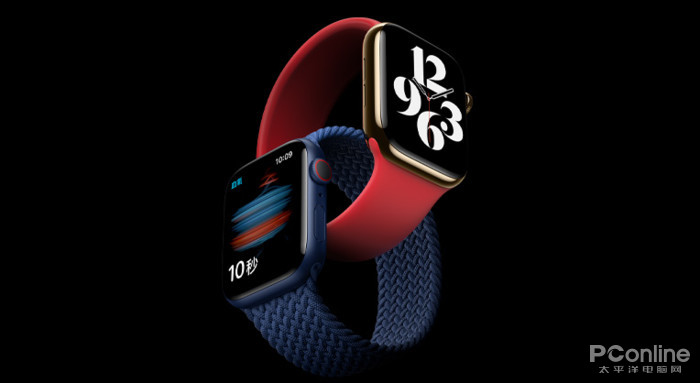 In the latest data report in the second half of 2020, the global shipments of Apple Watch have reached nearly 100 million. According to the statistics of the research company of the United States, about 35% iPhone users have Apple Watch in the American market, and this number is still growing. It has to be said that the Apple Watch is creating huge revenue value for Apple.
why does the Apple Watch stand out?
Apple Watch has always been a very special presence in the Apple family. Different from the "independent" style of ordinary android smartwatch, Apple Watch needs to be used with iPhone to exert all its strength. Once it is separated from mobile phones, half of the functions of Apple Watch will be cut off immediately.

1, apple ecology is forever drop god
apple's ecosystem has been over and over and almost been praised to ruin. Apple has a high degree of integrity in terms of system closure and ecological construction. We can use iPad as the second screen of MacBook. You can use the iPhone to continue browsing the pages you've finished on the MacBook; Photos taken from your phone can be instantly synced to your computer's album; When a phone calls, tablets, watches, computers, mobile phones will ring… Through iOS, Apple integrates its multiple product lines into a whole, and the effective interaction of multiple products brings convenience and a sense of the future.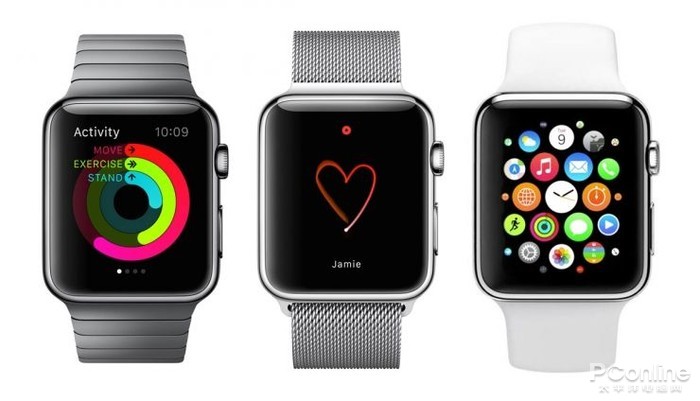 take Apple WatchS6 as an example. The apps we install on the mobile phone do not need to be installed on the Watch. Apple Watch can download the apps on the mobile phone and synchronize them automatically. Not only that, the APP on the watch will automatically log into your iPhone account, which means that users can switch back and forth between the watch and the phone completely seamlessly and enjoy the silky experience with these apps.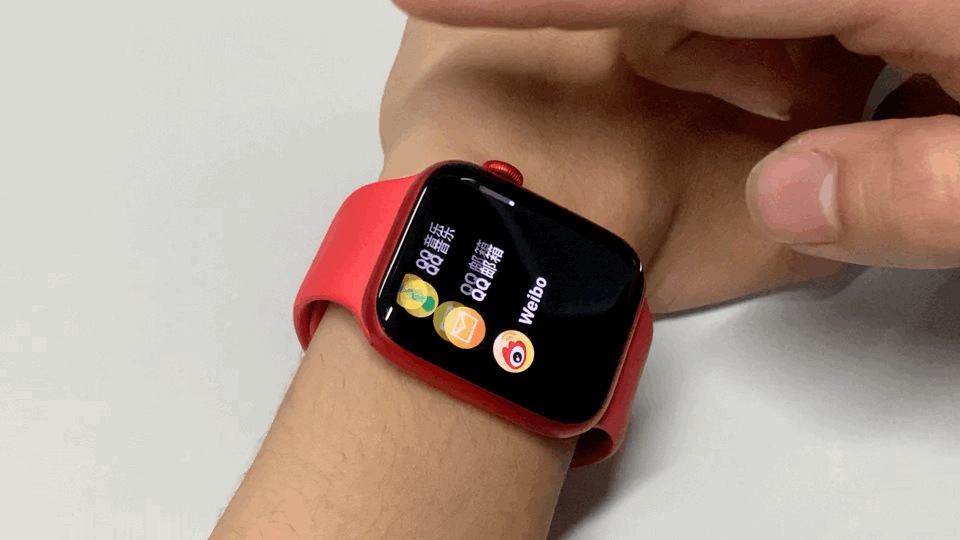 ↑ auto sync mobile APP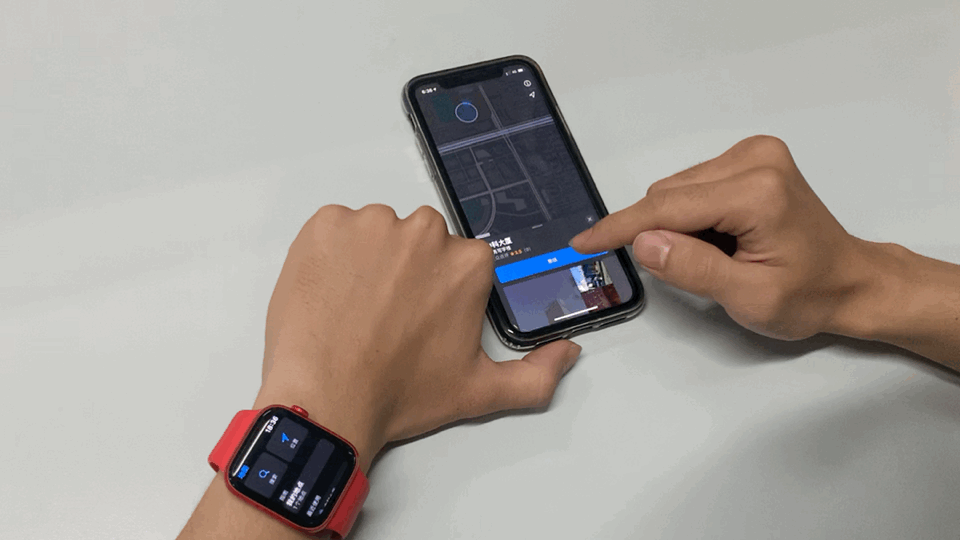 ↑ automatic synchronization of mobile terminal map navigation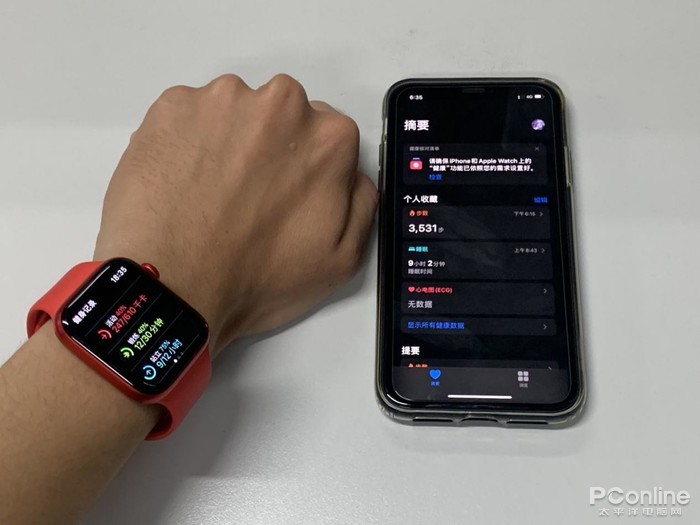 ↑ automatic synchronization of mobile phone health information
these small, effective interactions may not be obvious, but when used, they can be a seamless experience. And that's exactly what android smartwatches lack.
earlier, the head of alipay's risk control department mentioned the concept of "software interruption rate" in a TV program, saying that a software should not notify or remind users of various information or services too often, which would be annoying and make them want to uninstall. This concept is also applicable to the android smartwatch experience. For example, apps installed on your Android phone will not automatically sync to the smartwatch, so you need to download them manually. After downloading, you open the APP on your smartwatch, and then you have to log in again. You even have to re-bind and authenticate payment software, which is a very easy experience to experience.
2, leading the fashion
> Swiss watches were once the dominant players in the watch industry. With various manufacturers, brands, types and designs, they were the favorites of the fashion and luxury sectors. But it's clear that Apple isn't just going to be in the tech world. The fashion and luxury world is going to be there, too. Over the years, Apple has always led the trend with fashionable hardware products, thus establishing a close relationship with the fashion circle. Apple's wearable products are increasingly crossing the boundary between technology and fashion, among which the Apple Watch is a digital device that can truly become a "fashion accessory".

although the Apple Watch has gone through several generations of design iterations, there are not many changes in the appearance of the Watch face compared with the first generation of products. However, on the Watch band, it provides a very wide range of choices, including chain band, sport band, leather back band and so on. All kinds of colors and styles can be purchased separately.
< CMS - p style = "font - L" > in the middle of September first fall conference, Apple has increased and luxury brand hermes "bundling" cooperation, hermes cooperation high-end version of the Apple WatchSeries6, price 8500 yuan, is a top-of-the-line version 1.5 times of the price, in addition to the latest functions such as measuring blood oxygen, the watch is equipped with the charger, and hermes strap and many exclusive dial. In fact, Apple has collaborated with Nike, Hermes, Coach, Casio and many other brands to launch a number of cooperative series. When it comes to fashion, you can hardly imagine that there is no watchband that cannot be achieved by Apple Watch.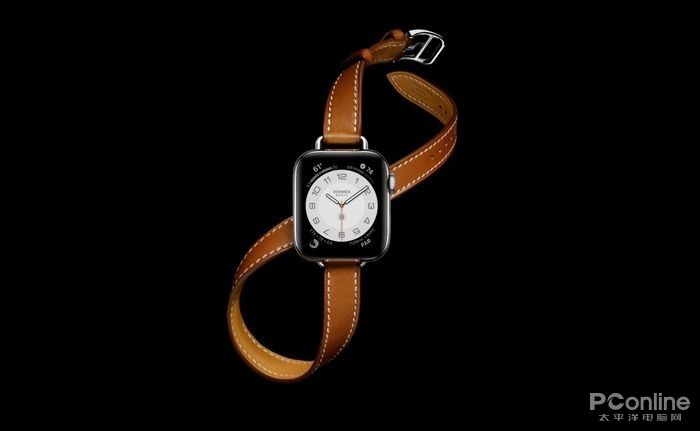 3, never stop the pace of innovation
to go further in the smartwatch field, out of the curing design ideas, do innovation and difference is fundamental. At this year's launch, watchOS7 added the family sharing setting function, which means that smartwatches are no longer the exclusive domain of young people. The elderly and children in the family can also have their own Apple watch, which will be a key step to change the current landscape of smartwatches.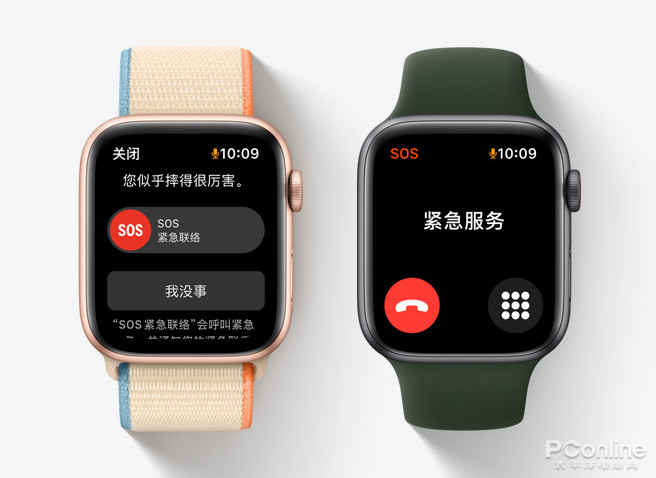 it's worth noting that you can use an Apple Watch with your iPhone for your family, even if they don't own an iPhone. Although children smart watches on the market a lot, but not smart watches for the elderly, the basic, some old people don't like taking your cell phone, or not using smartphone, if use Watch Apple, the old man with a voice command can give children texting and calls, Apple Watch vibration remind can also solve the problem of the old man couldn't hear the bell. Of course, the Apple Watch also has emergency contact and fall detection features, which are also very useful for the elderly.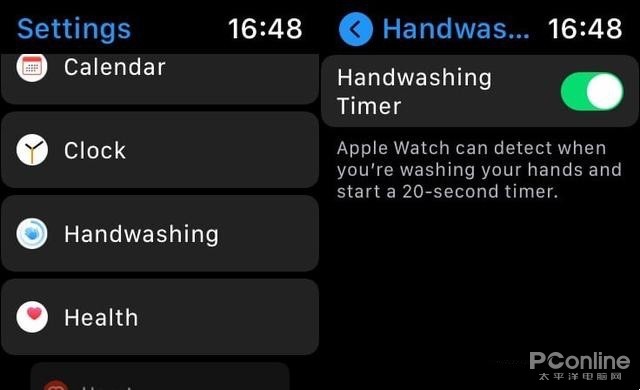 Due to the epidemic this year, health has also become the focus of most people. The new generation of Apple Watch has added the function of urging people to "wash their hands". The Apple Watch can hear the sound of running water through its microphone, and then use the accelerometer to detect your hand washing. After you check both conditions, you will see a countdown on the dial that will allow you to wash for 20 seconds to kill as many germs as possible on your hands. At a time when handwashing is almost as important a protection as wearing a face mask, it is very encouraging that Apple has developed such a seemingly insignificant but actually thoughtful little feature.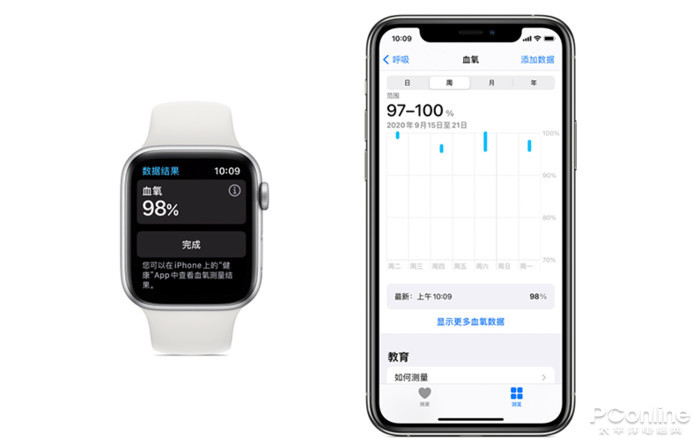 < CMS - p style = "font - L" > in addition, this year Apple WatchSeries6 also innovate on fitness, increase the blood oxygen saturation detection, people with heart disease, diabetes, asthma, chronic diseases in by this function to get to know their own degree of deterioration, if you sleep snoring, often also can use it to see whether snoring has affected their health, or in high altitude area, blood oxygen saturation and users determine whether your body has an important signs of overload.
summary