original title: Indian official gives a number, remember
an Indian outbreak forecasting official said the country's covid-19 outbreak "has passed its peak", the Indian express reported, adding that no more than 10.6m people would eventually be infected.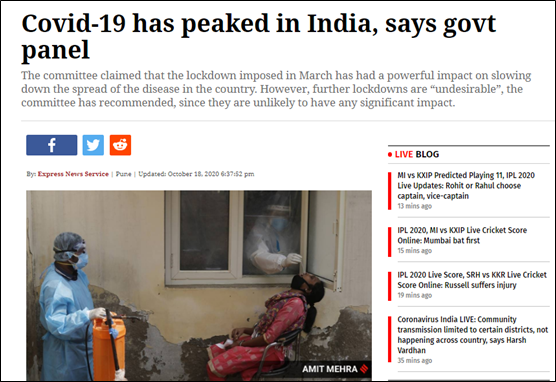 Indian express
"> the findings were released Monday by a government-appointed scientific committee. The committee, led by Vidia Sajal, a professor at the Indian University of Technology in Hyderabad, claims to have used computer modelling to calculate that the coVID-19 outbreak in India peaked in mid-September, with the final number of infections unlikely to exceed 10.6 million.
< CMS - p style = "font - L" > the commission also spoke highly of the blockade measures India in March, think that the control will be coronavirus spread has played a crucial role, they call their calculated results show that if there is no blockade measures, the death toll from India because of the outbreak could reach 2.5 million, the number of deaths from India now for 114000.
however, the report does not explicitly explain the specifics of the analysis model in India, nor does it provide relevant information that can be verified.
data show that India has been scaling up testing since June, with a much higher rate of testing per 1,000 people and more confirmed cases being screened.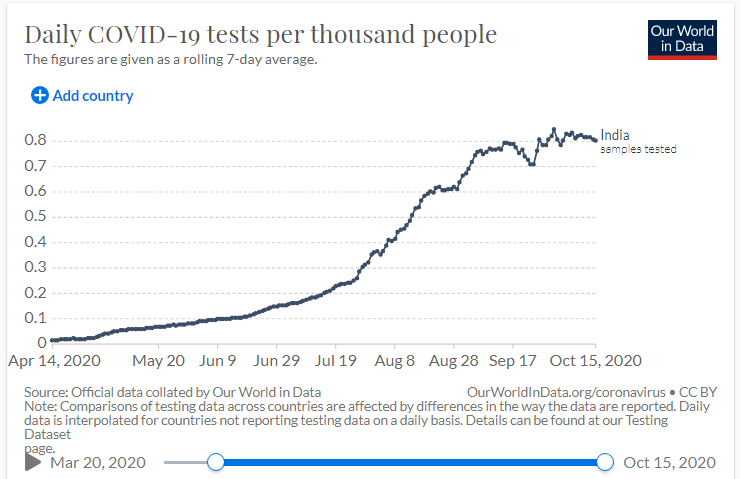 But a BBC news report on October 6 noted that India has dramatically increased the number of tests in recent months, in large part because it has chosen to use faster and cheaper antigen tests that are also relatively inaccurate, in some cases with accuracy of less than 50 percent.
therefore, the report argues that in this context, although the growth in confirmed cases has slowed, it is too early to say whether the peak of the epidemic has passed, given the issue of accuracy.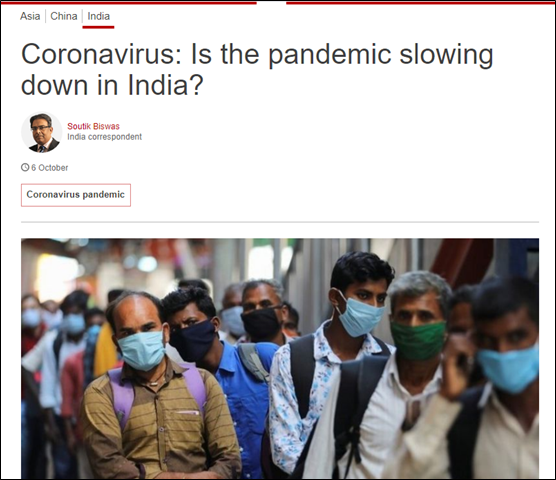 BBC news
About 59,000 new cases were confirmed in India Monday, bringing the total to 7.53 million and 114,000 deaths, according to Johns Hopkins university.
click to enter the special topic:
Covid-19 outbreak in many countries