original title: shame! Is Britain's new aircraft carrier still trying to scare China?
according to the armed forces news website and other media reports, HMS Prince of Wales (R09) suffered a serious water leak while docked in Portsmouth port on the 15th. The last time the ship leaked water was just five months ago.
reported that a video taken by sailors on board showed the water in the ship's cabin, at least three feet deep, had flooded some of its electrical cabinets and pipelines. According to the information available, the cause of the leak is likely to be a pipe leak rather than damage to the hull itself. No injuries have been reported.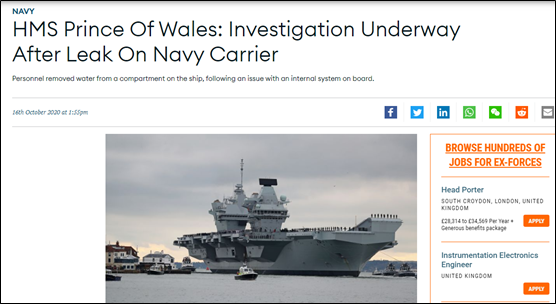 an army spokesman said the investigation was ongoing and the cause of the incident was an "internal system problem".
the leaky HMS prince of wales, commissioned in December 2019, is the second of the queen elizabeth-class aircraft carriers and the eighth warship in the military's history to be named after the prince of wales.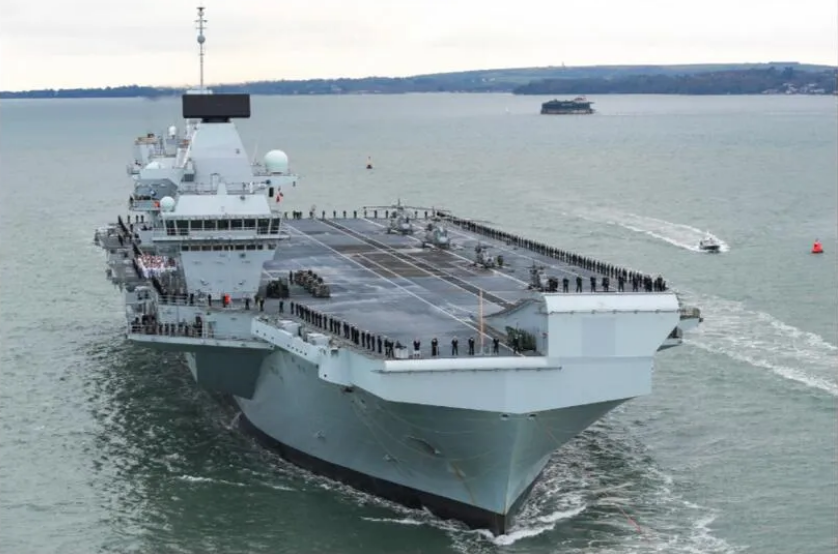 HMS prince of wales
however, the new £3 billion aircraft carrier has been plagued by accidents. On May 15, the ship also leaked water from what it called an "internal system problem" in the sailors' living quarters, flooding the ceiling with water deep enough to cover the ankles.
apart from leaking water, in January this year, the aircraft carrier prince of wales was forced to leave the ship for more than 100 officers and soldiers to stay on board the HMS queen Elizabeth because of the interruption of energy supply.
regarding the may incident, the commander of the HMS queen Elizabeth has said that in his experience, leaks from warships are a "weekly problem" and that the problem does not affect their safety.
the captain has a reason to say so, as the queen Elizabeth has also had leaks in July 2019 and December 2017, respectively. In 2019 the water reached neck level.
perhaps because such incidents are not uncommon for military aircraft carriers, many British Internet users made light of the incident, with one comment joking: "is this the ship's 'secret submarine function'?" .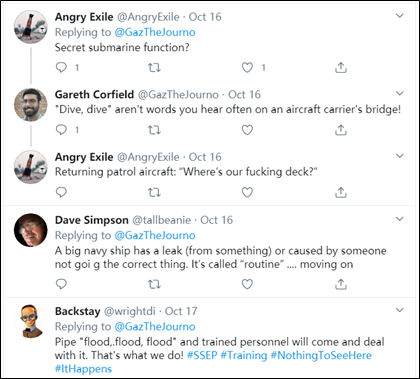 compared to the ridicule on the Internet, some army commanders have high hopes for their aircraft carrier. In July this year, the British Navy announced that it would send the Queen Elizabeth aircraft Carrier to the South China Sea in early 2021 to conduct exercises with the US military and the Japanese Self-defense Forces in line with its plan to "contain a more assertive and aggressive China".