original title: prime minister yoshihide suga's first foreign visit after his wife appeared in public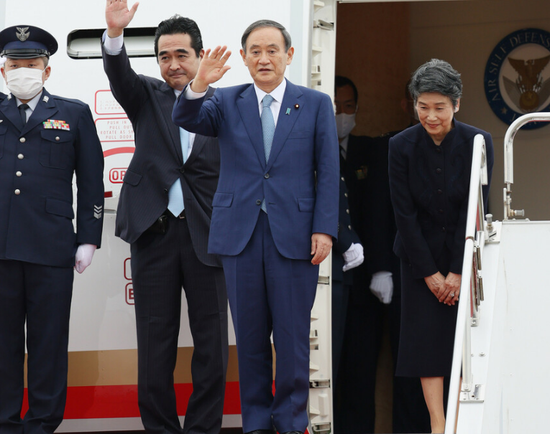 suga and missus (source: jiji press)
oct.18 – Japanese prime minister yoshihide suga left Tokyo haneda airport for Vietnam and Indonesia on the afternoon of October 18 local time, starting his first overseas visit after taking office.
> in the face of an epidemic that caused countries to limit their travel between countries, Mr. Suga was also tested by novel coronavirus before leaving the country and limited the number of his peers and press corps. His wife Truth son also accompanied this time.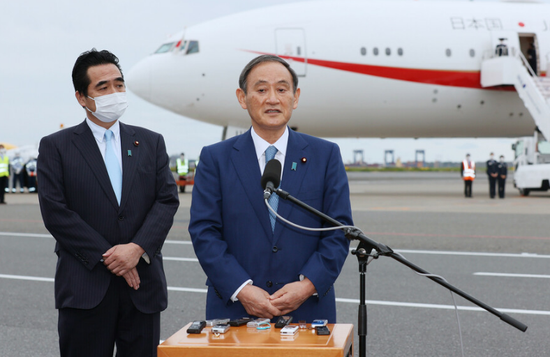 in addition to a summit meeting with Vietnamese prime minister nguyen xuan phu on June 19, suga also plans to deliver a speech on foreign policy, introducing the basic principles of "suga diplomacy" to both home and abroad. He will travel to Jakarta, the capital of Indonesia, for talks with President Joko Widodo. Kyodo news agency said that As Vietnam holds the chairmanship of ASEAN this year and Indonesia is the only member of the G20 summit among ASEAN countries, Suga plans to seek to strengthen relations from the economic and security aspects.
it is reported that suga will completely wear masks and other anti-epidemic measures during this visit. Unlike ordinary Japanese, Mr. Suga and others will be exempt from home quarantine for two weeks after returning home.
click to enter the special topic:
Yoshihide suga officially became Japan's new prime minister