original title: six Indian soldiers on a special mission to the border all killed and one confirmed new coronavedia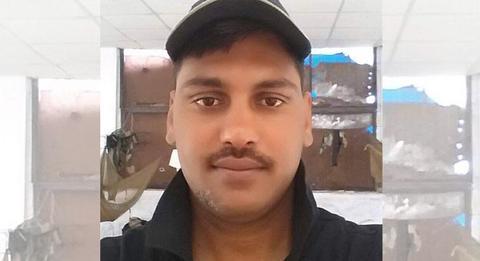 hasa hussein (social media)
October 18, local time, six soldiers were killed in a landslide in India, including one who was confirmed to be infected with covid-19.
> The Times of India reported that the soldier was from the state of telangana, known as hasan hussain. Hassar and five of his colleagues were killed when they were caught in a landslide while on a mission near ladakh. As he has been diagnosed, his body will not be immediately returned to his home in the town of Kaharznagar. It was not immediately clear where he had driven that day.
A relative of the soldier said they were told that a car he was riding in had overturned, leading to his death, and that five others had died in the accident. "we were told that his body would not be returned immediately because his novel coronavirus tested positive," he said. Mr. Hasan's wife, who has asked the chief minister to intervene to return Mr. Hasa's body, said he last called the family on Oct. 15, saying he would probably return home in two weeks. Hassar retired from military service four years ago, but recently received a special assignment to work for the military.
click to enter the special topic:
Covid-19 outbreak in many countries