original title: us media: if trump gets another four years, it could be worse
"Corruption, anger, chaos, incompetence, lies, decay."
The Editorial board of the New York Times published a lengthy editorial Thursday detailing Donald Trump's "crimes," lambasting the incumbent President as "the worst American President" and calling his re-election the biggest threat to US democracy since World War II.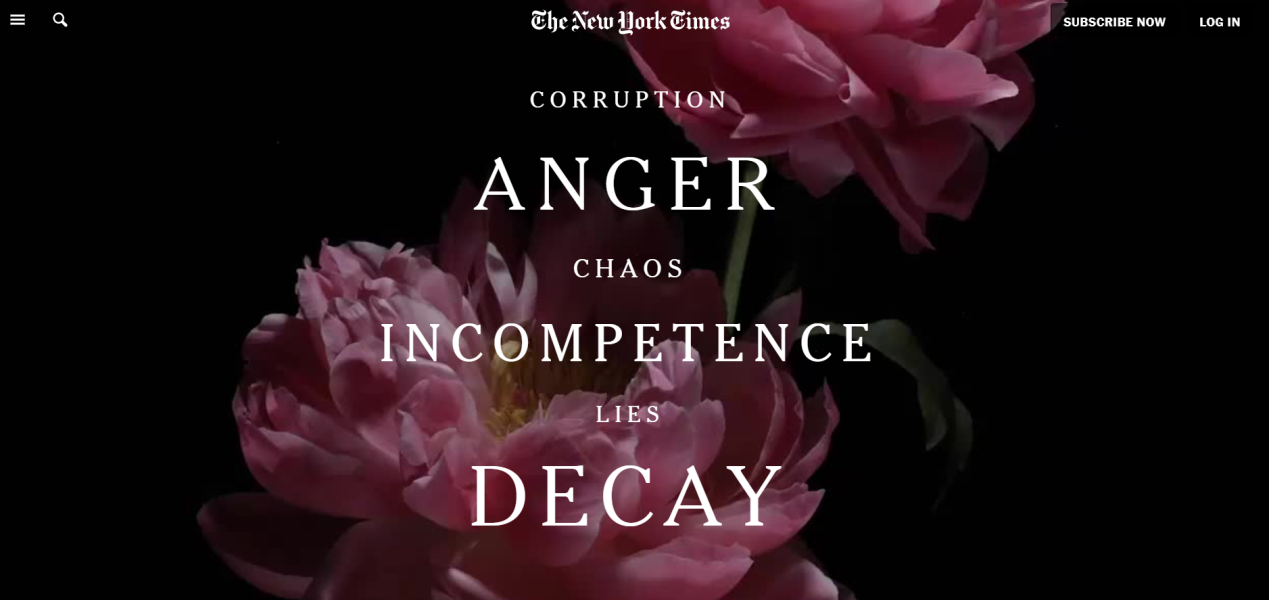 " end our national crisis." The editorial, titled "New York Times Editorial Board," was directed at Mr. Trump, as the subtitle directly pointed out.
"Donald trump's re-election poses the greatest threat to us democracy since world war ii." The article begins bluntly.
Mr Trump's disastrous presidency has caused serious damage at home and around the world. He abused his position, denied the legitimacy of his political opponents and broke the rules that had held the country together for generations. He combined the public interest with his commercial and political interests. He showed a shocking disregard for American life and freedom. He is unworthy of the office he holds." "The article begins accusingly.
"The enormity and variety of the crimes committed by Mr Trump are too great to bear." "He is a racist demagogue in an increasingly diverse country," the article recounts Mr Trump's "crimes". In an interconnected world, he is an isolationist; He's a show-off, always boasting about things he's never done, promising to do things he'll never do…"
The New York times editorial board said November 3, election day, could be a turning point. There will be an election about the future of the country and the path that citizens want to take. To that end, the editorial said, "The resilience of American democracy has been sorely tested by Trump's first term. In another four years, it could be worse."
the New York times's ire soon attracted the attention of other us media. In its interpretation of the article, the Huffington Post made it clear that the New York Times was pleading with voters to unseat Mr Trump. The Capitol says the New York Times and President Trump have been attacking each other since the "former real estate mogul" entered the political arena, and the New York Times has not endorsed a Republican presidential candidate in the past 16 us elections. In 2016, the New York Times editorial board endorsed Hillary Clinton, then the Democratic nominee, calling Trump "the worst major-party nominee in modern American history". And Mr Trump has not been shy, publicly lambasting the New York Times during his presidency for its "failures" and "fake news" coverage.