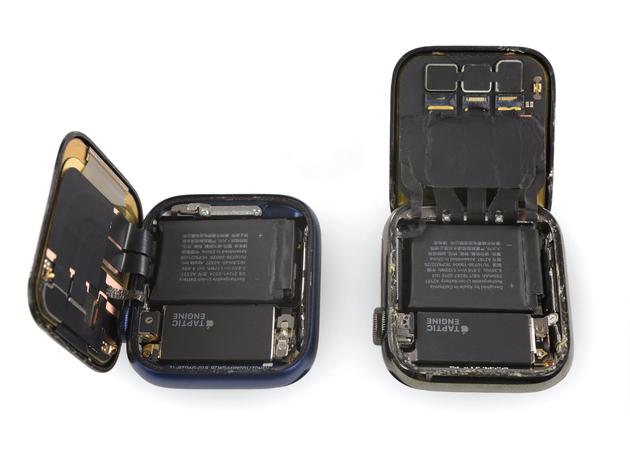 6 generation watch is lifted from the left screen (image from iFixit)
sina digital news September 22 morning news, today, the foreign well-known disassembly site iFixit to the recently released Apple Watch Series 6 disassembly. Although the new Series 6 looks very similar to the New Series 5, disassembly proved that it underwent many internal tweaks and modifications, such as adding oxygen sensors and a slightly larger battery.
the new Apple Watch opens the inside by flipping the screen to the left, just like the iPhone. The Force Touch screen was removed, so there was no corresponding gasket component, which made it easier to unpack the new Watch. IFixit also found less wiring, simpler design, and easier maintenance.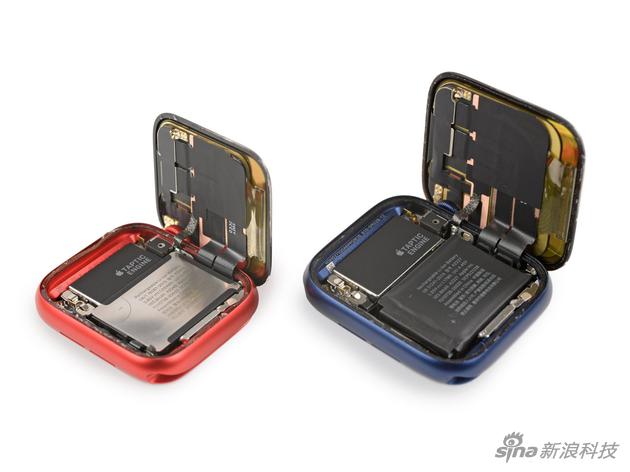 battery is a bit bigger
in the 44mm version of Apple Watch Series 6, a 1.17wh battery is used, a slight increase of 3.5% over the battery used in the previous generation. The battery capacity of 40mm model is 1.024Wh, which is 8.5% more than the previous generation.
Apple Watch Series 6 has a larger Taptic Engine vibration module with a slightly modified frame and narrower edge connections. This adjustment, along with the removal of the Force Touch, also explains why the watch will be thinner this year (10.4mm, up from 10.74mm last year).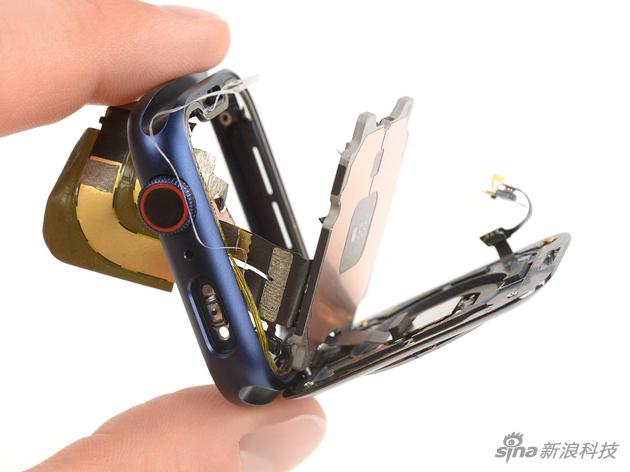 S6 chip section
Overall, iFixit was impressed by apple's ability to pack its new sensors, larger batteries, and larger Taptic Engine into thinner casings, they noted:
"they just keep polishing the product to make it look better and better, hardly telling you there's more stuff inside, all the attention is on health features."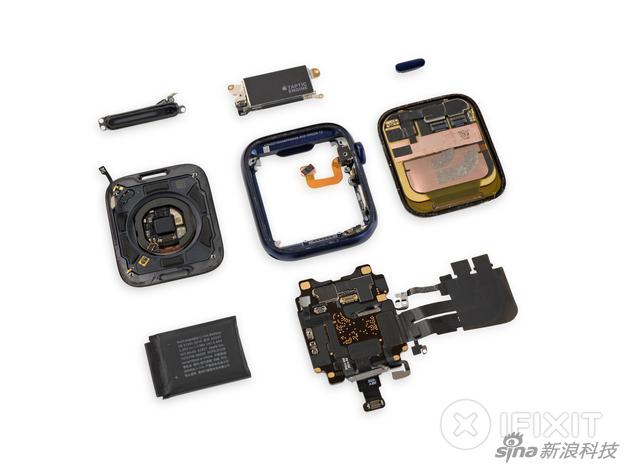 all Apple Watch parts
the new Apple Watch Series 6 from 2020 finally got a 6 out of 10 repairable score, which is not low. Much of this is due to the ease of screen and battery replacement, but note the special three-point screws and the relatively flimsy wiring that goes directly into the S6 package chip.