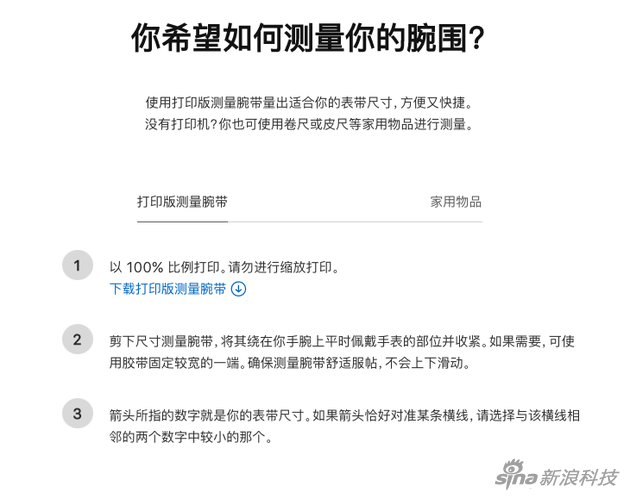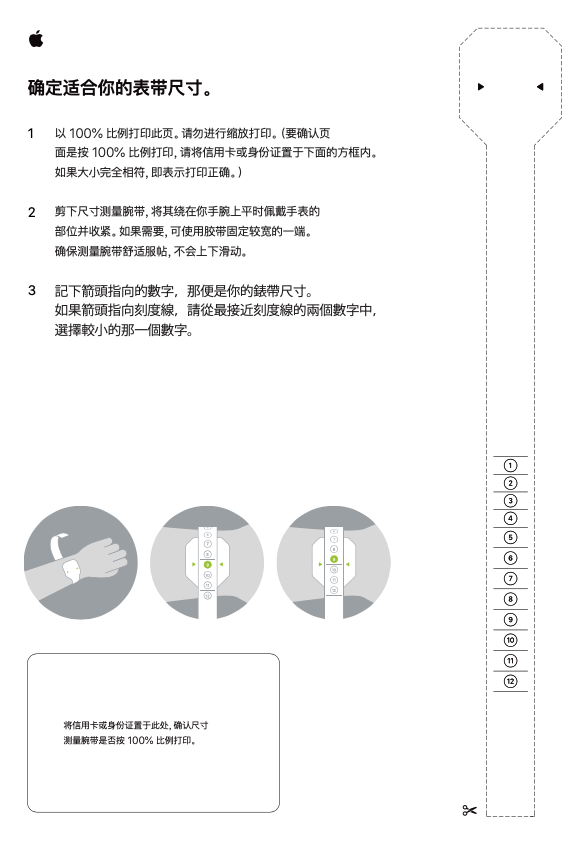 Apple updated its official service support file on Tuesday to remind users that the new Watch's single-band band may grow slightly longer over time.
Users also noted that apple has updated its purchase guide for the single-loop band, which can be printed out to measure wrist circumference, with more specific instructions. Now, the print gauge will remind users to wrap the single-loop band tightly around their wrist and make sure it doesn't slide up and down.
this page also has details to improve
if the measuring tool's arrow ends up pointing between two Numbers, the sizing guide advises users to choose the smaller of the two Numbers. The Guide has been updated in English and some visual effects have been added to help customers.
apple says the soft silicone and braided single-ring bands are stretchable bands designed for "comfort" and come in nine sizes each. Choosing the right size is important because customers who order an Apple Watch with a single-ring strap in the case will have to return the entire device if the strap doesn't fit.
2020-10-17