sina digital – September 25th morning news, Apple launched a new generation of Apple in this autumn conference Watch two watches, as well as the lap band, the latter for customized features on social networks are a lot of people discuss, but found that some foreign users can actually according to the fluorine rubber activity bring judgment and his lap strap size.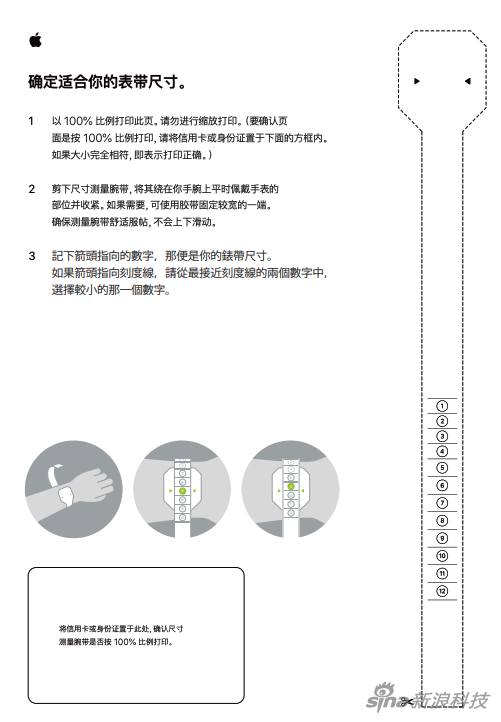 apple's website provides a print version of the measurement tool
John Gruber, a well-known tech blogger, UI designer and Apple fanatic, recently noticed that the size of the Apple Watch's single-band band is actually a reflection of the holes in the fluororubber band. The distance between the holes in the latter is exactly the same as the distance between the 12 sizes of the single-loop band on Apple's measurement tool.
All Apple Watch sport bands have seven holes:
if it is an Apple Watch of 38 or 40mm, the S/M number sports band corresponds to the single-ring band size from 1 to 7, while the M/L sports band corresponds to the single-ring band size from 4 to 10.
for a 42 or 44mm Apple Watch, the S/M band corresponds to a single band number from 3 to 9, and the M/L band corresponds to a single band number from 6 to 12.
Gruber wrote: "some people wonder why apple doesn't just match the size of the sport band to the number of the single-loop watch band." Or maybe because they can't assume that everyone has a sport strap, apple doesn't have a good idea of what a proper watch (38/40mm or 42/44mm) corresponds to, even for those who do. To make matters more complicated, the sides of each moving band are available in two sizes: "S/M" and "M/L".
the following figure shows the size mapping of two 40mm Apple Watch sport bands, which correspond to S/M and M/L sizes respectively.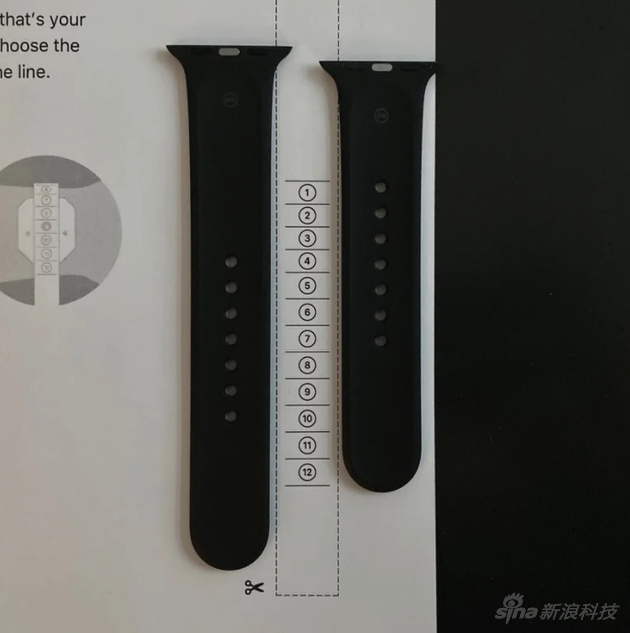 38 or 40mm Apple Watch strap
In addition, the figure below is the size of the S/M and M/L sports bands corresponding to the 44mm Apple Watch.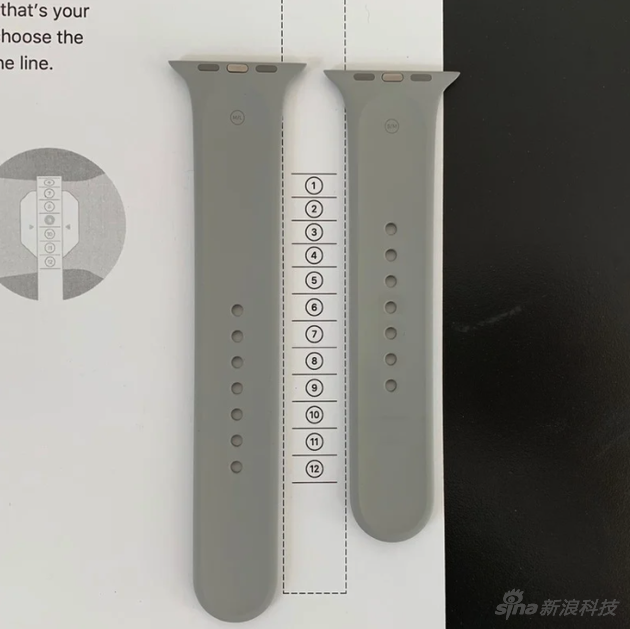 42 or 44 mm Apple Watch strap
this approach makes it easier for some users to determine the appropriate single-loop band number.
referring to the measurement tool on apple's website, Gruber points out that "I think you should use the tool to accurately measure your wrist circumference, not roughly estimate the circumference of your comfortable band."
The
unique does cause some problems, such as the number of people who bought the wrong number, and although Apple can officially return it unconditionally, it has previously had to be returned with the Apple Watch in a package, causing some users to wait weeks before putting on a new Watch. But more recently, Apple has allowed users to return the band only with a single ring, allowing them to buy the right one again.