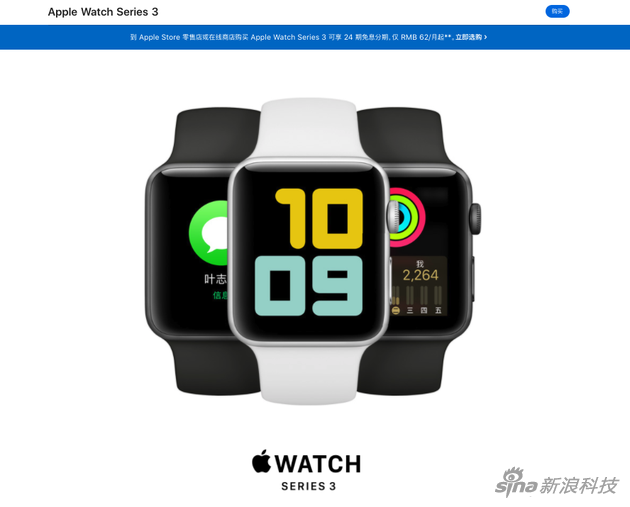 Apple Watch 3
is still available on Apple's website
WatchOS 7 system for apple's smartwatch, released to the public last week, brings new features for the watch's face, sleep monitoring and functions. However, some foreign Apple Watch Series 3 users have encountered problems such as random reboot after upgrading the new system.
according to 9to5mac. On Apple's support forums, a post specifically addressed to the owners of the Apple Watch Series 3 asked questions about installing the new system. One of the most common complaints is that the Apple Watch 3 reboots multiple times a day. Some users say:
I've rebooted several times a day since the update, asking me to enter a password and displaying blank activity statistics. I have never encountered such a problem in watch OS6 or earlier versions. Is it difficult to solve this problem only by waiting for a supplementary update?
other users reported that the new system was unable to load complex functions (i.e., weather, calendar, etc.) onto multiple dials and disconnected from the phone at least twice.
also has feedback on these questions from MacRumors, a post dedicated to the Apple Watch Series 3.
because of the unique nature of the product, users themselves cannot downgrade the watchOS 7 update. Although watchOS 7.0.1 was released this week as a bug fix update, users report that this update does not fix their problems. In addition, the Apple Watch Series 3 is still available on Apple's official website as a starter product.
it is unclear how widespread these issues are, but from the way users have complained, it seems likely that they are already on apple's radar.