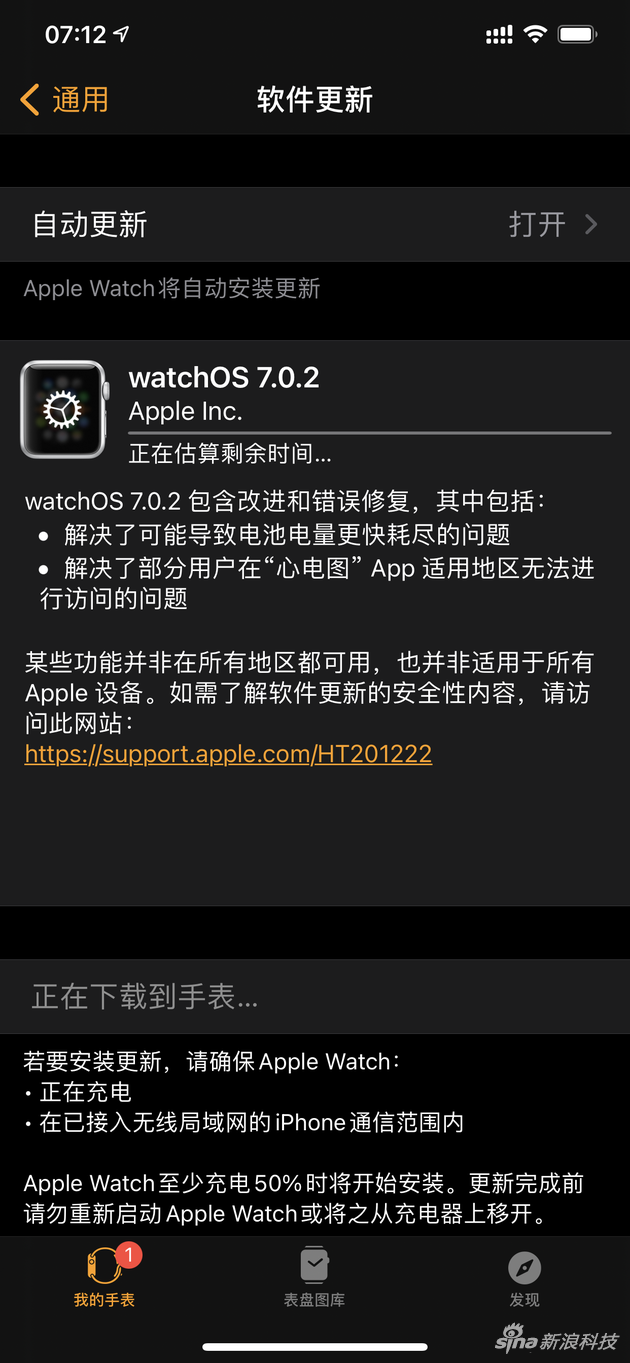 watchOS 7.0.2 system push
Apple today launched watchOS 7.0.2, the second update since September's release of watchOS 7, which fixes a bug in which batteries consume too much power.
updates are currently available through the Apple Watch app, which requires the Watch to have at least 50% of the battery, be on the charger, and be within iPhone's range.
According to Apple, watchOS 7.0.2 fixes a bug that could cause Apple Watch batteries to run out faster, a joke that has been around since the launch of "watchOS 7."
watchOS 7.0.2 includes improvements and bug fixes, including:
– fixed a problem that could cause the battery to light up faster and run out
– solved the problem that caused some users to be unable to access in the applicable area of "ecg" App
hopefully, with this update, the battery life of the watch will become normal.